Virginia Young Professionals Summit 2015
Friday May 29th and Saturday May 30th
Hosted by Senator Mark R. Warner and the Loudoun Chamber of Commerce with George Mason University, George Washington University, Loudoun County, Loudoun County Department of Economic Development, Loudoun YP, Northern Virginia Community College and Visit Loudoun, in partnership with Certified Financial Planner Board of Standards, Inc., Coburn Creative, GEICO, McGuire Woods Consulting LLC, Modern Mechanical, The National, Northern Virginia Tech Council, RecLyfe and Wells Fargo.
Celebrating its 5th year, the Virginia Young Professionals Summit invests in the leadership development of young professionals from across the Commonwealth and serves as a platform for the next generation of leaders to connect, build relationships, and exchange ideas around leading topics.
Join us for a Friday night Happy Hour and make new friends while competing in the Blind Draw Cornhole Tournament (hosted by RecLyfe) from 8 p.m. to 10 p.m. on Friday, May 30th at The National Conference Center in Leesburg. Saturday morning we'll kick off the summit 8 a.m. with a networking breakfast. Remarks from Senator Warner and our keynote, Aneesh Chopra, will follow. The summit will provide an array of excellent workshops, from leadership to networking to smart money habits, that you will find informative and impactful.
The conference is free to attend but registration is necessary.
---
Keynote Speaker:
Aneesh Chopra
Aneesh Chopra is the co-founder of Hunch Analytics, a "hatchery" incubating open data startups that improve the productivity of health and education markets. He leads NavHealth, a Hunch portfolio company. He also serves as a Member of the Council on Virginia's Future and an inaugural Walter Shorenstein Media and Democracy Fellow at Harvard's Kennedy School of Government. From 2009-2012, he served as the first U.S. Chief Technology Officer with a focus on better public/private collaboration as described in his 2014 book, "Innovative State: How New Technologies can Transform Government." In 2011, Chopra was named to Modern Healthcare's list of the 100 Most Influential People in Healthcare and in 2008, to Government Technology magazine's Top 25 in their Doers, Dreamers, and Drivers issue. Chopra earned his master's degree in public policy from Harvard University in 1997 and his bachelor's degree from The Johns Hopkins University in 1994.
Afternoon Keynote: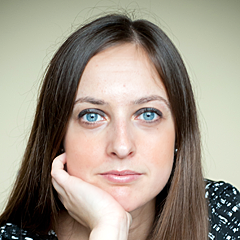 Kristina Anderson
Executive Director, The Koshka Foundation for Safe Schools
"Safety is Personal: Lessons Learned as a Survivor of the Virginia Tech Tragedy"
As the world witnessed the tragedy that transpired on the Virginia Tech campus on April 16th, 2007, Kristina Anderson's life unexpectedly changed as the student gunman entered her classroom and within twelve minutes, committed one of the worst acts of violence in U.S. history. Shot three times while taking cover on a desk, Ms. Anderson will share a candid, first-hand perspective of her experience surviving the active shooting, life lessons learned during her personal recovery, and on her entrepreneurial journey to prevent future violence.
---
Venue:
The National Conference Center, 18980 Upper Belmont Place, Leesburg, VA 20176
Lodging:
The National Conference Center is holding a block of rooms for the summit at the single rate of $99. Please use this link to book your room: https://resweb.passkey.com/go/30618
The Virginia Young Professionals Summit is a nonpartisan, nonpolitical official U. S. Senate event. The summit is free to all registered participants. If you require an auxiliary aid or service, please contact Reagan Blewett at 202-224-6210 no later than Monday, May 18, 2015.
---
Agenda:
Friday, May 29, 2015, The National Conference Center
8 p.m. to 10 p.m. Happy Hour in the West Terrace, The National Conference Center
RecLyfe, provider of Loudoun County's premier adult recreational and social experiences, is proud to partner with VAYPS15 to host a Blind Draw Cornhole Tournament at our kickoff Happy Hour. Bags fly at 8:00 pm. No teams are necessary; all participants will be randomly paired with others to compete in a single elimination random placement bracket.
Saturday, May 30, 2015, The National Conference Center
8 a.m. Doors open. Networking Breakfast and Resource Expo.
8:45 a.m. Welcome Program
9:00 a.m. Remarks by Senator Mark R. Warner
9:25 a.m. Aneesh Chopra, Keynote
10:15 a.m. Break and Breakout Sessions #1
11:15 a.m. Break and Breakout Sessions #2
12:15 p.m. Networking Lunch
1:15 p.m. Breakout Sessions #3
2:05 p.m. Break
2:15 p.m. General session (more details soon)
3:15 p.m. Closing Remarks and Adjourn
Menu of Breakout Sessions. (There is no need to register in advance for individual sessions.):
"A Stroke of Significance: What a Near Death Experience Reveals About Life, Leadership, and Success." Presented by Pete Smith, President – SmithImpact
Suffering a stroke at a young age was the last thing Pete Smith ever expected to experience, yet it became one of the biggest blessings of his life. Pete discusses this life-changing experience and lessons learned that affect our personal and professional lives. Delivering this presentation in a funny, candid, and insightful way, audience members will be inspired and motivated to become effective leaders and live a life of significance.
Those attending this presentation will: Know how to align their personal and professional lives around value-based commitments; Identify their internal self-protective mechanisms that minimize their performance; Willingly let go of the obstacles that most frequently hold them back; What it means to shift our their focus from success to significance
"#climbtheladder: 5 Simple Steps to Making the Right Connections." Presented by Eric Byrd, Founder of Pitch for Success
Business is all about people and relationships. The easiest way to get ahead is to connect with people who can help you create the career you want. The key to that is to understand the process of meeting people and building lasting professional relationships. In this interactive session you will discover the 5 steps to engaging people and connecting naturally... so you can develop the relationships you need and build a career you can be passionate about.
"Growing Your StartUp"
Looking to start a business or take your startup to the next level? Learn from the experience of entrepreneurs, investors, and organizations who can help you navigate the ins and outs of raising capital and running a startup.
"Your Virginia: Your Voice." Presented by Virginia21 and the Office of Senator Mark R. Warner
You are here at this summit because you are leaders in your communities. Soon, you will be leading the Commonwealth. There are many economic, education and other policy issues that will affect your access to opportunity and success. Without your voice and your vote, these issues will be decided without your consideration. This panel, featuring Virginia21 and congressional policy staff, will cover state and federal issues that impact Virginia's YPS and give you the tools to equip yourself for leadership in your community, in your county, and in the Commonwealth to ensure that your voice is heard.
"Be the Captain of Your Career: Successfully Navigating a Multigenerational Workforce." Presented by Shira Harrington, Chief Engagement Officer of Purposeful Hire
If you're a Millennial born after 1980, you may have encountered some challenges engaging with the two other generations in your office; namely, Generation X and Baby Boomers. With three generations in today's workforce exhibiting diverse work values, it's no wonder there is so much workplace conflict! When it comes to navigating your career, it's especially important to understand why your leadership team or co-workers might think or communicate differently so that you can showcase your value in a way they can "hear." Get ready to sail over the generational gap and propel your career forward!
"Reimagining Public Service: Five Reasons Why Millennials Matter"
Hear how millennials' unique worldview and technical talents are changing communities from the government up. Panelists: Waldo Jaquith, Director of U.S. Open Data, Andreas Addison, Civic Innovator for the City of Richmond, and Alex Johnston, Community Wealth Building Consultant for the Lynchburg Economic Development Authority.
"Integrating Mindfulness and Well-Being Practices for Professional and Personal Impact" Presented by Dr. Nance Lucas, George Mason University
This interactive session will allow you to learn about evidence-based mindfulness and well-being practices that improve productivity, inspire greater meaning and purpose in life, and increase engagement. These tools can be used in all dimensions of life.
Dr. Nance Lucas is Executive Director of the Center for the Advancement of Well-Being, Associate Professor of New Century College, and former Associate Dean of New Century College at George Mason University. Her teaching and scholarship interests focus on leadership, well-being, and ethics.
"Smart Money Habits for Millennials"
Research says that millennials value experiences over material goods. You grew up during the most recent recession and you have learned what not to do from watching your parents and older generations struggle through it. You are less materialistic and you are a whiz with today's technology. This panel of financial experts can help you determine the best financial moves to make in your 20s and 30s to ensure that you can make your own path to the life and career you want with as little financial stress as possible.